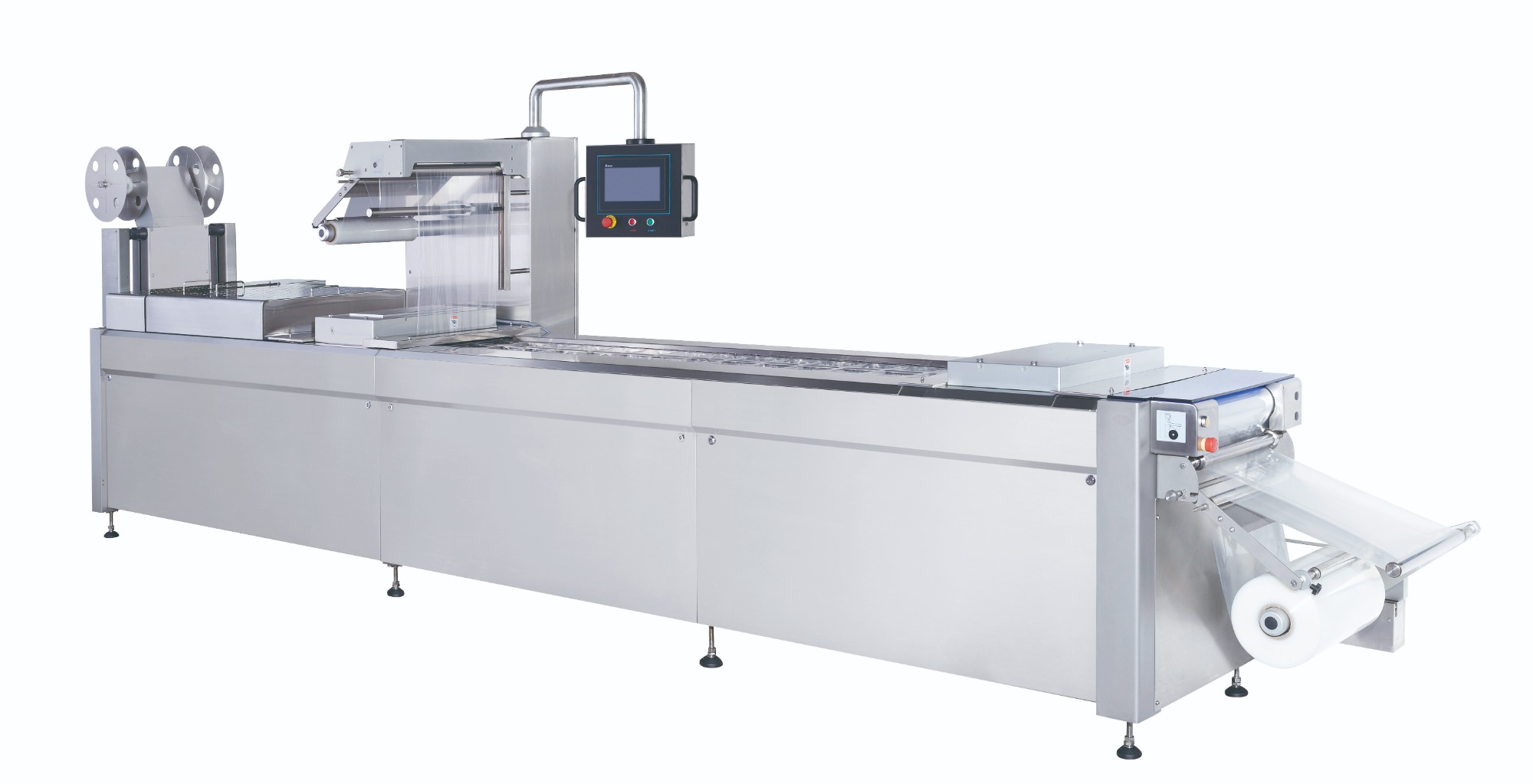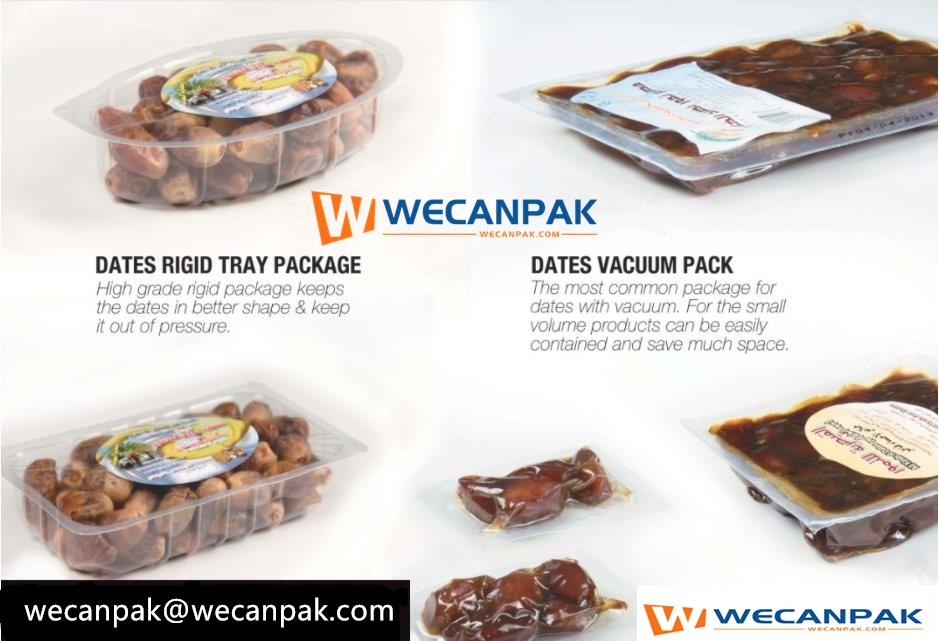 Thermoforming vacuum packaging machine for dates in SOFT film
Thermoforming vacuum packaging machine for dates in Rigid film
meat sausage egg beef food in soft film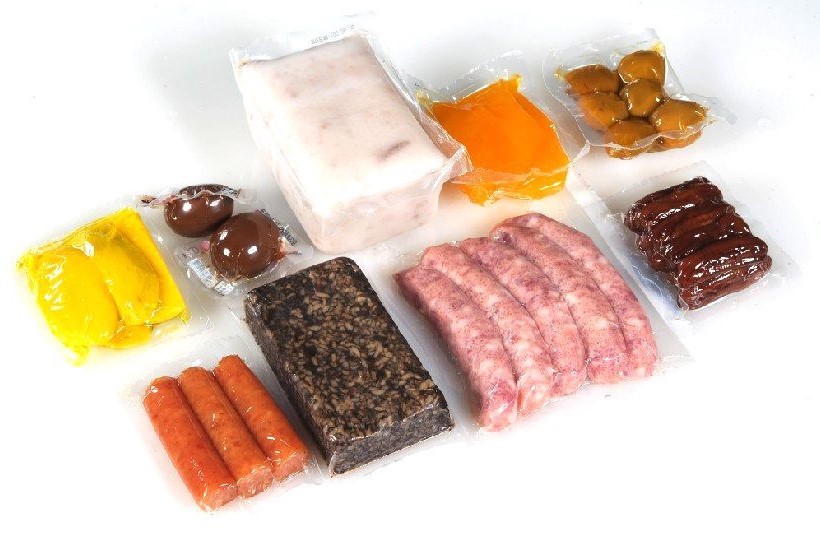 sausage seafood food in rigid film
Thermoforming Packaging Machine from WECANPAK NANTONG CORPORATION. is made of stainless steel, in line with food hygiene and safety. Durable transmission chain can clip the film more than 2 million times. Servo motor provides precise and fast forward. Multi-lingual PLC touch screen. Able to work with automatic filling machine, date injecting, date thermal printing, film easy to tear, water cooling machine, etc. Simple, easy change over for die sets; Custom die size. Automatic notice for insufficient film supply. High-speed production can reduce considerable labor costs. It can be used to package powder, paste, solid and liquid materials. We also offer a variety of options for this machine.
Features
Cycle speed is adjustable by touch panel, easy to read and operate (with choice of multi-language)
Durable stainless steel construction
High efficient European Vacuum Pump
Forming depth is adjustable
Machine can be set up for clear and printed film
Fast, simple, easy change over for die sets
Safety measures conform to CE regulations
Options
Special design is available for various product
Cross cutting applies to different pattern
Extendable filling area
Automatic notice for insufficient film supply function
Date injecting, date thermal printing, labeling, water cooling machine
Functions
Food: to prevent oxidation, mildew, insect borers and dampness; to maintain product freshness and to preserve flavor
Electronic or metal parts: to avoid dampness and prevent rust
Extend product shelf life
Nice appearance
Available for special applications
Applications
Fresh meat, seafood, pickles, vegetables, agricultural products, fruit, vegetarian food, herbs, bean paste, prepared foods, electronic parts, precious metals, precision instruments, medical instruments and medicine...etc.
This machine suit for products in rigid package such as poultry products,meat,seafood,frozen food,bakery,dates palm,fruit and vegetables etc.
It also can fill into nitrogen or gas mixture.It can keep good taste,color and fresh.
The machine frame is 304# Food grade Stainless steel.
machine working procedure: down film thermoform shape-manual loading -printing date-vacuum-sealing-trimming
It support many packing modes:
a. MAP packing
b.vacuum +nitrogen filling
c.seal directly without vacuum.
Specification
| | | | |
| --- | --- | --- | --- |
| Model No.: | DLZ-520AM | DLZ-420AM | DLZ-320AM |
| up film width/thickness | 492mm/0.8-0.12mm | 392mm/0.8-0.12mm | 292mm/0.8-0.12mm |
| down film width/thickness | 522mm/0.8-0.25mm | 422mm/0.8-0.25mm | 322mm/0.8-0.25mm |
| Voltage | 380V/50HZ/19KW | 380V/50HZ/17KW | 380V/50HZ/15KW |
| Over size | 6600*1180*1880mm | 6150*1080*1880mm | 5380*965*1880mm |
| Weight | 2200kg | 1900kg | 1670kg |
| Vacuum pump | Busch 200m3/h | Busch 200m3/h | Busch 100m3/h |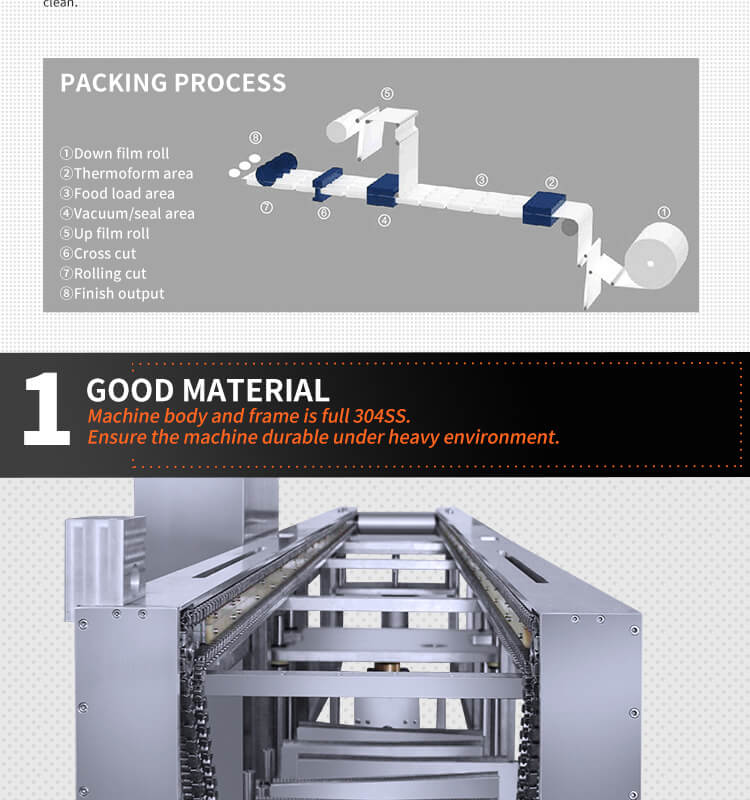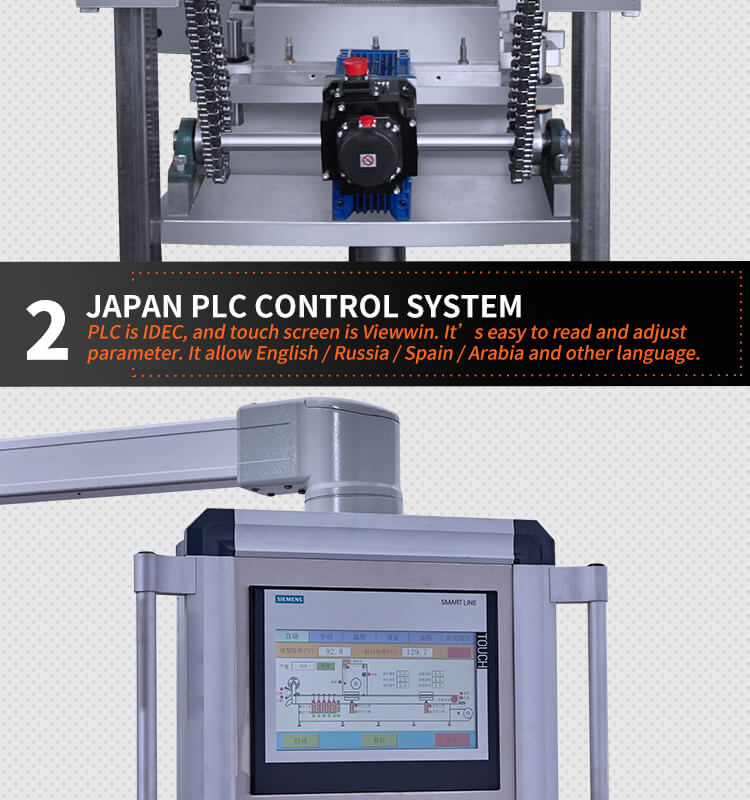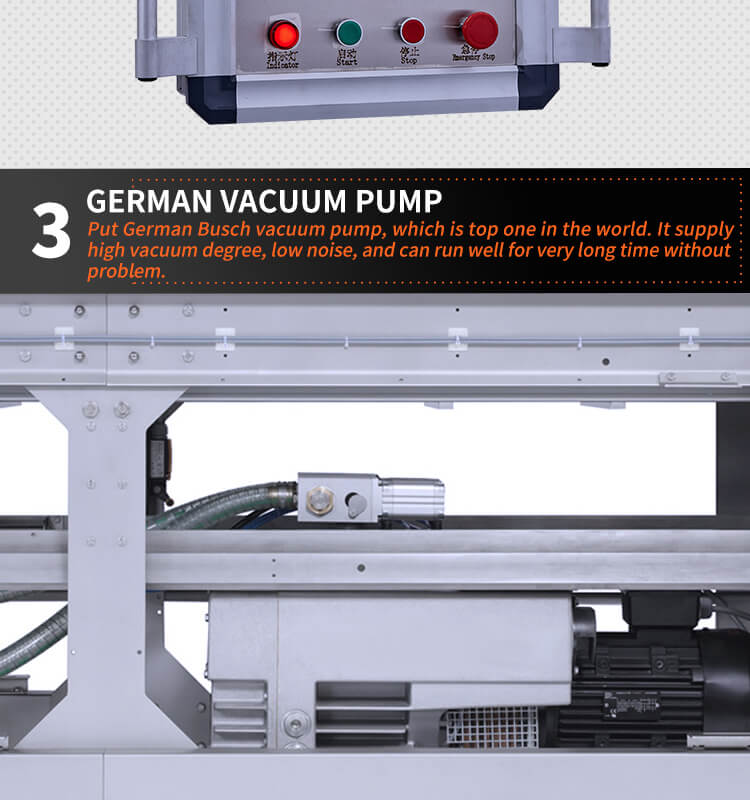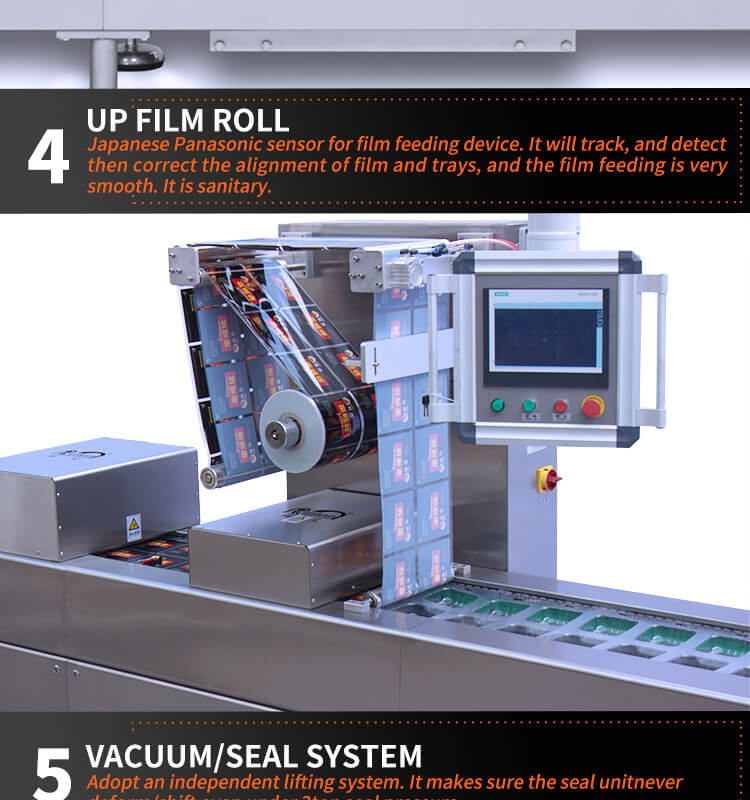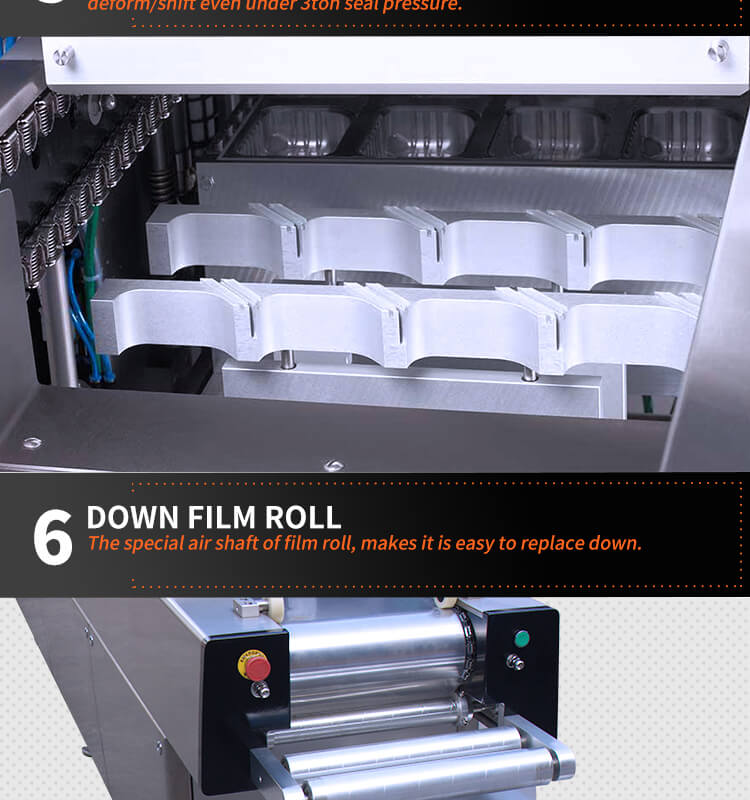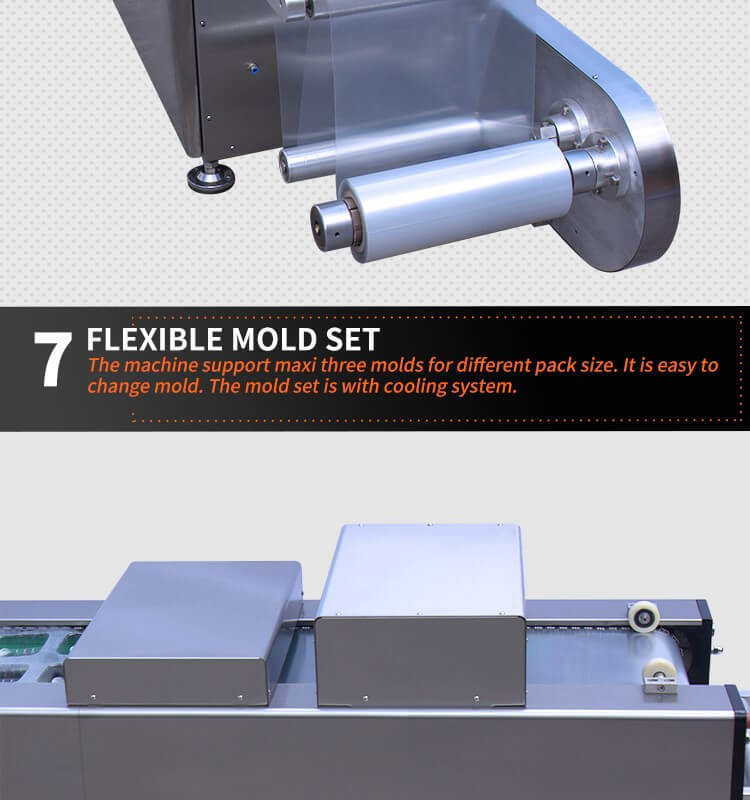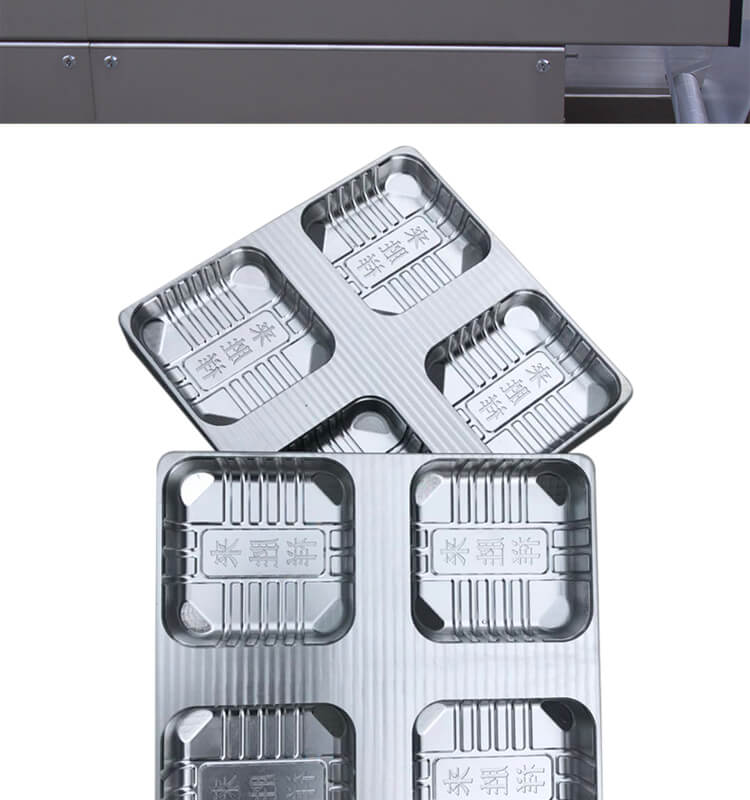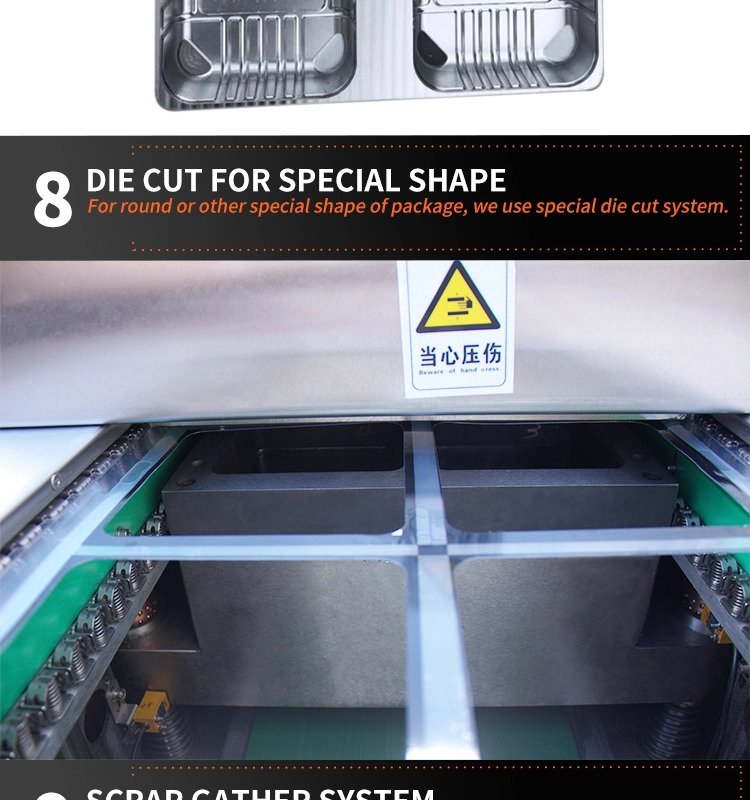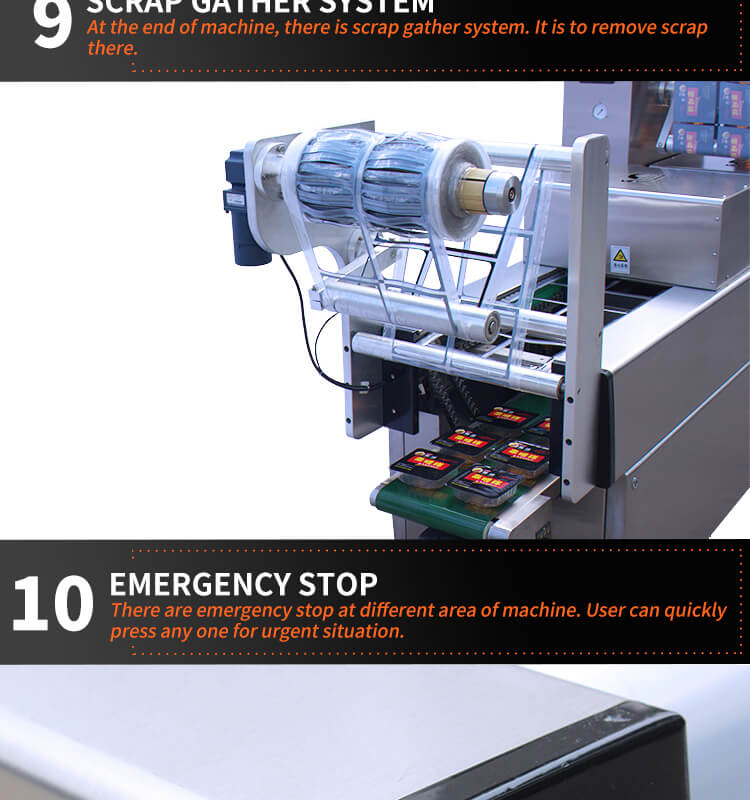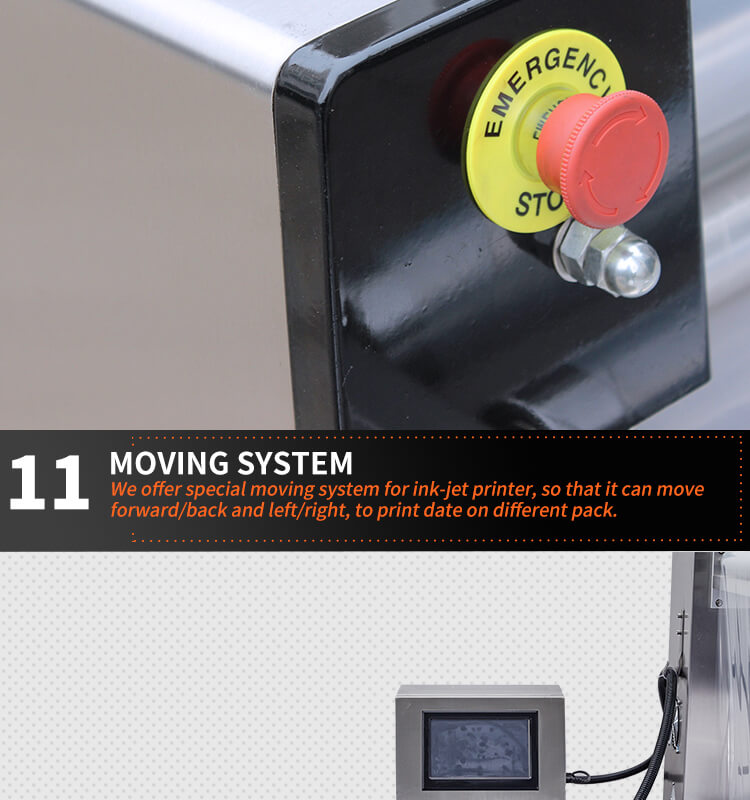 ①If you want to check other vacuum packing machine,
please check all model via https://www.wecanpak.com/products/
②If you want to know which vacuum packing machine suitable to pack your product
and get more details and free quote,please contact us directy on followong form for more details and price or email wecanpak@wecanpak.com whatsapp/wecanpak +8613962950647